Professionals
Ed Williams, CPA
Co-founder and Managing Partner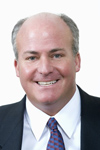 Ed brings a wealth of knowledge and experience to E. A. Williams & Company, Inc.. As co-founder of the company, he wanted to use the expertise he gained working in the corporate world to offer more personalized service to individuals and entrepreneurs. Ed's unique blend of experience means he is just as comfortable discussing a company's quarterly earnings as he is going over an individual's tax return. Before co-founding E. A. Williams & Company, Inc., Ed served as CFO for various companies in multiple industries including airline, distribution, technology, financial services, restaurant and real estate. He has assisted many start-up companies in the area of business planning and finance. He has a great passion for assisting business owners in achieving success.
Ed holds a BBA in accounting from East Tennessee State University. He is a certified public accountant and a member of the Georgia Society of CPA's. He serves on the Tax & Financial Planning Advisory Committee of the American Institute of CPA's. He is a member of North Point Community Church and is active in the leadership. He is an avid golfer and enjoys all outdoor sports.
Email Ed
Laura Williams, CPA
Co-Founder of E. A. Williams & Company, Inc. and Managing Partner, Restaurant Group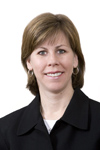 Laura was a former Partner and Vice-President of Accounting for RTM Restaurant Group, Inc. which operated more than 800 fast food outlets. She began her career at RTM which at that time owned and operated 60 stores. She understands what it takes to grow a restaurant company and build the accounting infrastructure that is required. Laura brings that experience and desire to the group to help franchises grow their business.
Laura has a BBA in Accounting from the University of Georgia and an MBA in Finance from Georgia State University. She is a CPA and a member of the American Institute of CPA's and Georgia Society of CPA's.
Email Laura
Amanda Smith
Director of Communication, E. A. Williams & Company, Inc. and Director, Retail Financial Works, LLC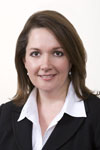 Amanda oversees and directs the communication for all of E. A. Williams & Company, Inc. lines of business. She keeps both our internal and external clients "in the know" and up-to-date and is the link between clients and the firm. She handles marketing and communication for the firm and processes incorporations and business filing requirements for entity formation. She keeps the place running smoothly and professionally. Amanda joined E. A. Williams & Company, Inc. in 2003 and has more than 25 years office management and client support experience. She has a BA in English from Georgia State University.
Email Aamanda
Sondra Ryder
Director of Corporate Tax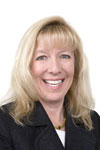 If you were looking for a definition of a corporate tax expert, you might want to look at Sondra's resume. She is former director of corporate tax and payroll for Blue Cross Blue Shield of Georgia. She also handled federal and state corporate tax filings for BCBS and was involved in the development and implementation of tax savings strategies for the company. In addition, Sondra worked on the coordination of the IRS examination of Blue Cross and its subsidiaries. Before working at BCBS, Sondra was tax manager for Fleet Finance of Georgia, a publicly-traded company. While there, she handled all preparation of federal and state tax and information returns for 25 subsidiaries. Sondra began her career at Arthur Andersen and Co. in Atlanta. She has a BS in accounting from Clemson University and a master's in accounting and taxation from the University of Georgia.
Email Sondra
Jennifer Bohn, CPA
Director of Individual Tax
Jennifer joined E. A. Williams & Company in 2007 after several years with Deloitte & Touche in their corporate tax division. She graduated Summa Cum Laude from Georgia State University in 1994 with a BBA in Accounting. In 1995, Jennifer scored the second highest in the State of Georgia on her CPA exam.
Email Jennifer